For years I was portraying Susnet as a web agency, the truth is it's just me, Paul Sussex. I've worked in the industry for a long time, I have previously run agencies and worked for many companies, but in recent years I mostly work alone. That's not to say that I can't work as a team, or I won't pull in outside help if needed, but if possible I prefer to do the work myself. I want to concentrate on projects that excite me and I've introduced photography and video production into my services. Web design will still be the focus, but the new services will compliment what I'm already doing.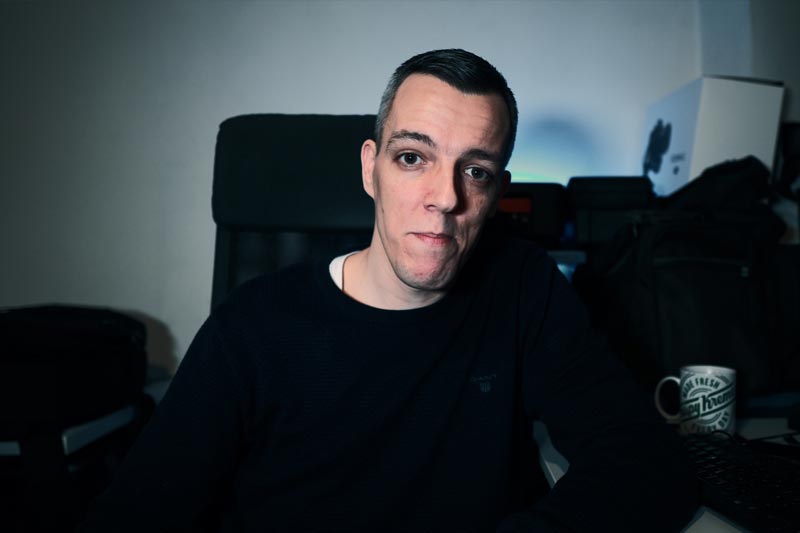 I'm creative
My partying days are very much behind me, I like to spend my spare time either with family or being creative. Most evenings and weekends you'll find me tinkering with code, editing video or making music to the early hours of the morning. If I'm not working on a project then you best check for a pulse, this is my life. I think the key to longevity is always wanting to be better, I'm constantly watching videos, researching and improving. I also believe the best way to get better is by practicing, my hobbies and personal projects help me provide a higher quality of work to my clients.
Music Background
I spent the first part of my working life producing dance music with my close friend Neil Hart, we went under the names Riplash & Sus and Juicy Joints. We mailed out our first songs and received airplay from Kiss FM in the same week, shortly after we joined the credible record label Heatseeker Entertainment. 25+ releases later some of the highlights include guesting on BBC Radio 1xtra and dj'ing at festivals. Many of our songs feature on commercial albums such as DJ EZ's Pure Garage series and we also signed one of our remixes to Ministry of Sound. We both moved on from music but the door was never fully closed, maybe one day you will see the return?
Sports
I stopped playing sport for about 10 years after leaving school, I was having too much social fun to want to get up on cold Sunday morning and kick a ball around a field. I did however put the boots back on in my late twenties to win the league and cup with my local Sunday team. I'm still not convinced my football days are over but for now I'm a keen runner. At 38 years old I'm the fittest I've ever been, I try to enter a few races and I even won the Basildon Park Run in 2018.